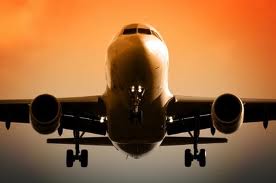 Subcontinent Passengers travelling to UAE, OMAN & QATAR are required to get their visas verified before boarding. The Airline verifies the Visa and then updates an Ok To Board message against the PNR. Once the Ok to Board message is updated, the passenger can board the Aircraft without any hassle.
Ok To Board message is necessary in the below mentioned scenarios
For Visas sponsored and issued in the Gulf countries, like UAE, Qatar, Oman
---
In all cases the visas are issued in the above countries, obtained from travel agents / tour operators in India who in turn have obtained the visas from sponsors in the Gulf countries.
---
Online e-visa, requires Ok To Board for almost all airlines embarking at Dubai, Sharjah and Abu dhabi ( where Ecnr passports with certain airlines do not require otb) , but is mandatory for ECR passports for pax travelling to UAE and Qatar (Doha) and for Oman ok to board is required for most of the airlines.
---
Please call 18001235253 / 9167226774/ 9152019249 for urgent OK To Board request.
---
Please send Online OKTB request 24 hours before the departure date. Except Sundays & National Holidays.
---
The authenticity of the visa is the responsibility of the agent/client uploading the visa, we will not be responsible if any visa details are not proper and if otb updated by the airlines due to oversight
We at Global Voyages will verify your visa and will update the Ok To Board message on your Airline PNR within 10 -12 hours, without any hassle.
Register now for free and get your Ok To Board message updated !!